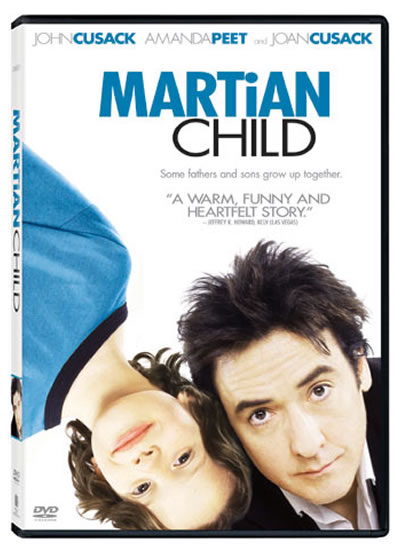 I was wandering the library shelves and happened upon this video. From 2008--yet I had never heard of it? I scanned the back and saw the word "adoption" and decided to bring it home.
Dan and I threw it in around 10:30pm last night. We were both exhausted and folding 2 loads of laundry. I said, "let's watch it for 10-15 minutes and see if it's worth finishing".
We watched the entire thing.
This was a swell little flick. Quirky. Lots of almost creepy whispering--but maybe we just had it turned down too soft? Just ankle-deep in adoption themes. Yet, strangely allegorical to a lot of facets of adoption in the reading we've been doing.
Amazing how quick and easy the adoption seemed to go for John Cusack's character (they must not have needed to show all the paperwork and waiting)--unless that was due to his character's sci-fi writer celebrity status?
The only thing I would have changed--I wish at the end he would have added the other side of the spectrum to his plea to talk his little Martian down from the planetarium rooftop.
Instead of saying "they were so stupid"( in reference to the parent(s) who abandoned him) I wish he would have said, "either they were the smartest people in the world for choosing to give you up for a better chance at life, or the stupidest for not realizing how wonderful you are and keeping you all for themselves".